be.bag Cube
Koolikott Be Bag Cube. Vastupidavast materjalist ja kõrge kvaliteediga koolikott firmalt Herlitz on disainitud maksimaalselt mugavaks.Ergonoomiline hingavast materjalist seljatugi ja rihmad, optimaalne kaalujaotus, reguleeritavad õlarihmad. Helkurid ees,külgedel ja õlarihmadel. Olemas kõhurihm, rihmad koti õhemaks tõmbamiseks,rularihm ees, palju erinevaid taskuid,sees palju lahtreid, süleavuti tasku ees. Külgedel mugavad taskud joogipudeli jaoks.
​
Kaal: ~1 kg
Kõrgus: 44.0 cm
Sügavus: 23.0 cm
Laius: 32.0 cm
Maht: ~28 l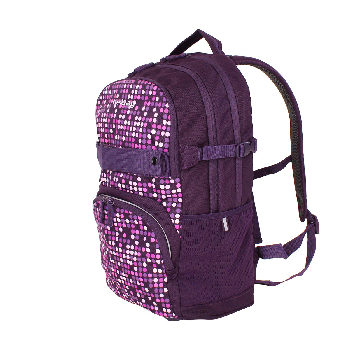 Loosen the upper adjustable shoulder strap!
Loosen the middle Velcro® fastening!
Loosen the Velcro®padding of both outside sections and shift the system individually! (S-M-L-System)!
Tighten the Velcro®fastening & press on the padding!
Put on the bag, fasten the waist belt, adjust the upper shoulder straps and fasten the chest strap!
be.bag Cube seeria